INMATEC Technologies GmbH has secured its position as a leading developer and manufacturer of ceramic feedstocks. Coupled with our forward-looking and customer-centric developments, the company's long-standing experience and competence make us a reliable partner worldwide.
Steady growth and the continuous satisfaction of our high quality standards can only be achieved with a motivated workforce. This is why we are regularly looking to recruit dedicated employees who match our profile, are solution-oriented and who are determined to reach our common goals. Loyalty, reliability and excellent teamwork skills are our top priorities.
New recruits can look forward to an innovative environment without red tape, a trusting atmosphere and bright prospects for development. We are able to offer a broad variety of career opportunities thanks to our strong roots in the Rhineland region, a wide network and our teaching activities and collaboration with university sector.
Are you interested in a professional future at INMATEC? If so, just get in touch with our HR Management.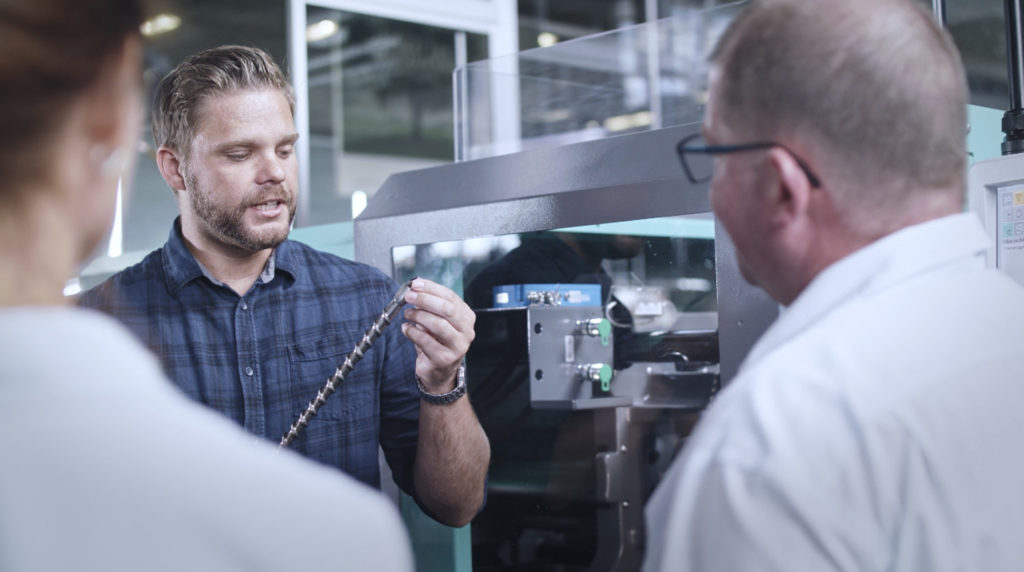 Do you want to make the most of your talents, even while completing your degree? INMATEC gives you the opportunity to do just that. With us, students have plenty of chances to put their skills to good use, notch up experience and acquire profound insights.
Join us as interns or student trainees to add valuable practical experience to your academic programme. We also provide the opportunity to complete projects or write graduation theses in an industrial setting. Are you studying materials science, technology or analytics, or are you perhaps completing a degree in an equivalent chemical or technical field? And are you interested? Just get in touch!
Trainees and junior staff
We care deeply about giving young people professional training. That's why we offer apprentices and school kids the opportunity to complete internships in various areas of our company.
Are you planning to complete an internship as part of your professional training? We warmly invite apprentices at technical and vocational colleges and schools (equivalent institutions as well) to acquire practical experience here with us.

Students at all secondary schools can also test the water by completing an internship with us – regardless of whether it is part of the curriculum or on an entirely voluntary basis. School classes and groups from educational projects regularly visit our company for guided tours.
Career entrants & seasoned professionals
Our ceramic feedstocks are market leaders around the world. But it is not enough to tread water. That's we why regularly need new colleagues to strengthen our position going forward and to accompany and support us along the way.
Experienced professionals and budding talents will find an array of bright perspectives in the various areas of our company. INMATEC has plenty to offer strong personalities with university degrees, as well as specialists and experts with an impressive track record. We often have vacancies in technical areas such as production, development and quality assurance, also in fields such as planning, organisation and administration.

You can look forward to a collegial atmosphere in an innovative environment with minimal red tape and trusting collaboration within our team. INMATEC offers you the perfect setting to achieve your goals while experiencing outstanding personal and professional development.

To see our current vacancies, please visit the German version.
Are you interested in a professional future at INMATEC? If so, just get in touch with our HR Management.