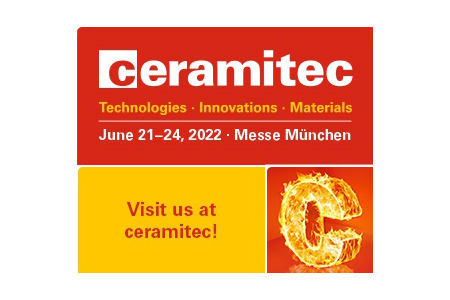 Panel Ceramic Injection Molding
What? Panel Ceramic Injection Molding
When? Thursday, 23rd June, 2:30 p.m.
Where? Forum Hall C1, ceramitec, Messe München
The INMATEC Technologies GmbH is participating in a panel discussion hosted by the Expert Group for Ceramic Injection Moulding at ceramitec 2022. This will highlight the unique capabilities offered by ceramic injection moulding technology.
In collaboration with other experts from the group, INMATEC will present application examples with practical relevance. These will be used to discuss the enormous potential available through the outstanding combination of ceramic materials and injection moulding as a shaping process – together with you as an engaged audience.
The focus topic CIM Towards New Dimensions directs attention to never-before-seen application possibilities that ceramic injection moulding is currently unlocking through innovative technologies and materials. The speakers from INMATEC and the Expert Group for Ceramic Injection Moulding are looking forward to an intensive exchange, vibrant discussions and inspiring conversations.
INMATEC is looking forward to your confirmation for the event via LinkedIn
Messe München, München, GER